June 22, 2023
How to Create a Budget for Your International Move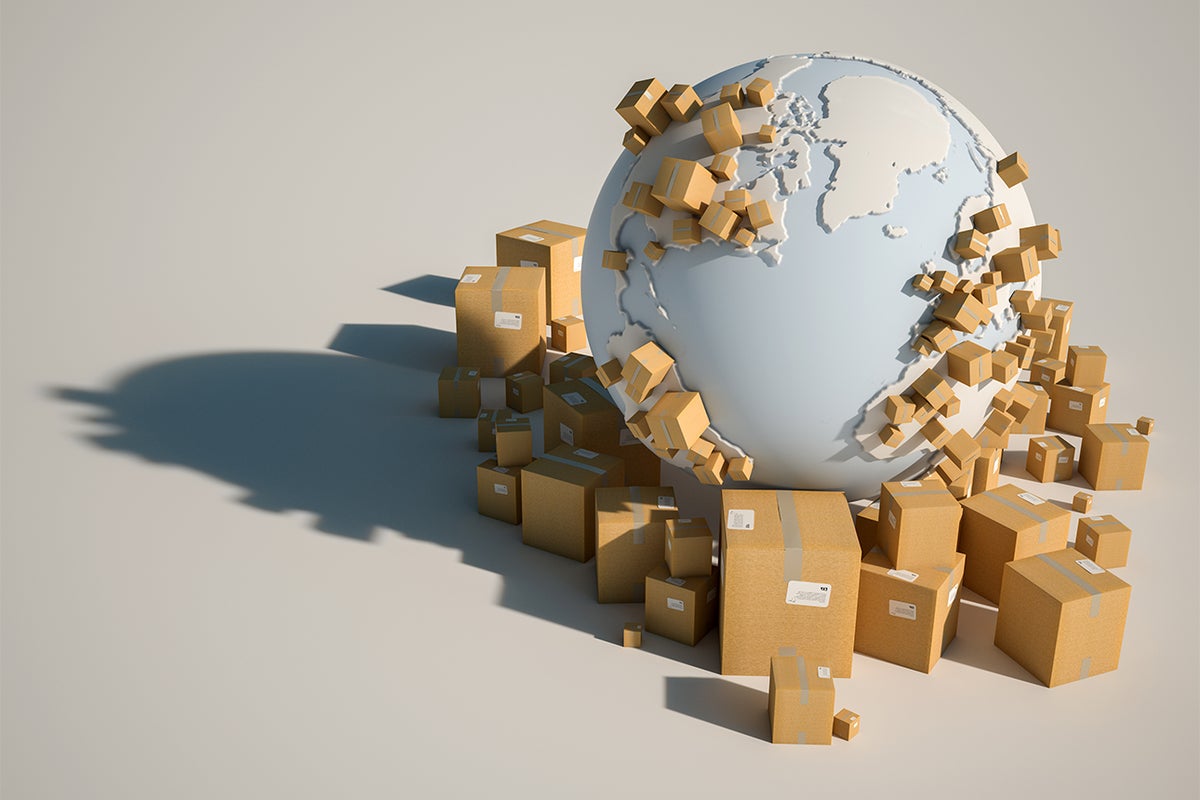 Understanding the Costs of an International Move
Moving overseas can be an exciting and life-changing experience. However, it's essential to understand the costs associated with an international move before making any plans. An international move can come with a variety of expenses that can add up quickly, from shipping costs to visa fees.
One of the most significant expenses when moving abroad is shipping your belongings. Depending on the amount of stuff you have, the cost of shipping can vary greatly. You may choose to ship your belongings by sea, which is often less expensive, but can take longer. This is a great option for those who plan in advance. Alternatively, you can ship by air, which is faster, but more costly. This is a better option for those who find themselves on a tighter timeline.
In addition to shipping costs, you may also have to pay customs fees and taxes when your belongings arrive in your new country. These fees and taxes are imposed on belongings and goods when they are transported across international borders.
Another significant cost when moving overseas is the cost of travel. If you're moving long-distance, you'll need to purchase plane tickets for yourself and your family. The cost of airfare can vary depending on the time of year, the airline, and how far in advance you book your tickets. You'll also need to consider the cost of transportation to and from the airport, as well as any luggage fees you will acquire.
Visa fees are another expense that can quickly add up when moving overseas. Most countries require a visa for foreign nationals who want to live or work in their country. The cost of a visa depends on the country you're moving to, the type of visa you need, and how long you'll be staying. Some countries may also require you to pay for additional documentation, such as medical exams or police certificates.
When moving overseas, you'll also need to consider the cost of housing. The cost of housing depends on the city you'll be living in, the country you're moving to, and the type of housing you choose. You may also need to pay a security deposit and the first month's rent upfront. In addition to these expenses, you'll also need to consider the cost of healthcare, insurance, and taxes in your new country. You may be required to purchase health insurance in your new country, which can be costly. You may also need to pay taxes both in your new country and your home country, depending on the laws of each country.
Setting a Realistic Budget
Setting a realistic budget is a crucial step when planning for an international move. Moving to another country can be expensive, and without a proper budget, unexpected costs can quickly add up.
The first step in setting a budget for an international move is to research the cost of living in your new country. The cost of living can vary significantly from one country to another, so it's important to have a clear understanding of what to expect. You can use online resources and government websites to get an idea of what the average cost of housing, transportation, food, and other essentials will be. Once you have a general idea of the cost of living, you can start to estimate your expenses.
As mentioned before, you'll need to factor shipping costs, travel expenses, visa fees, housing, healthcare, insurance, and taxes into your budget. It's essential to be as thorough as possible when estimating these costs to avoid any surprises down the road. When prioritizing costs, it's important to focus on the essentials first. These include housing, transportation, and food. Once you have a clear idea of what your essential expenses will be, you can start to think about additional expenses, such as entertainment, travel, and other discretionary spending.
It's also important to leave room in your budget for unexpected expenses. Moving to a new country can be full of surprises, so it's a good idea to have some extra money set aside in case something unexpected comes up. When creating your budget, it's important to be realistic. Don't underestimate the cost of living or the expenses associated with an international move. Be prepared to make sacrifices and cut back on expenses if necessary.
Saving Money on Your International Move
Moving internationally can appear expensive no matter how you approach it. However, there are ways to save money on your international move without sacrificing quality or convenience.
One way to save money on an international move is to sell unwanted or unused belongings. The less you have to move, the less expensive your move will be. Before you start packing, take inventory of your belongings and sell or donate items that you no longer need or use. This will not only help you save money on your move, but it will also simplify the moving process. When approaching this topic, ask yourself "will I use this in my new home"? If the answer is "most likely not" or "no", it's best to sell or donate the items.
Another way to save money on an international move is to shop around for moving quotes. Get quotes from a few professional moving companies who have a proven history of successful and efficient international moving, such as Atlas. Compare their rates and services. When comparing moving companies, take into account what they offer, how they treat their customers, and how much experience they have in the country you're moving to.
If you're flexible with your moving dates, consider moving during the off-season. In most parts of the world, Summer is the busy season for moving. Choosing a moving date between Fall and Spring can help you save money on your move since moving companies are less busy and may offer lower rates. Lastly, be sure to research tax laws and customs regulations in your new country. Understanding these regulations can help you avoid unexpected fees and charges, which will save you money when budgeting for your move. For further information on customs regulations for specific countries, please visit our Moving Guides section.
Managing Your Budget During Your Move
Managing your budget during an international move can be challenging, but it's essential to stay on track to avoid financial stress. The first strategy for managing your budget during your international move is to track your expenses. Keep track of all your expenses, including moving costs, transportation, housing, and other essential expenses. This will help you stay on track and adjust your budget as needed.
Another strategy for managing your budget is to prioritize your spending. Focus on essential expenses, such as housing, transportation, and food, and cut back on discretionary spending. Consider finding affordable entertainment options or cooking at home instead of eating out. Be prepared to adjust your budget as needed. Unexpected expenses can arise during an international move, so it's essential to have some flexibility in your budget. If you need to spend more on housing, for example, consider cutting back on other expenses to stay within your overall budget.
Don't forget to take advantage of discounts and deals. Look for ways to save money on transportation, housing, and other essential expenses. Consider using public transportation or carpooling to save on transportation costs. Additionally, research some travel companies for any specials or first-time customer deals.
Budget Your International Move with Atlas International
For over 60 years, Atlas International has served as a reliable, trustworthy, and professional moving company that specializes in international moves. We understand that moving overseas can feel overwhelming - so we offer a range of services to make the process as smooth and hassle-free as possible for you. With Atlas International, you can be confident your move will be handled with care and attention to detail.
With moving companies in all 50 U.S. states, over 130 movers across Canada, and 400+ Atlas-preferred moving companies in every country worldwide, you can rest assured that you're in capable hands. We provide competitive rates, expert packing services, and timely delivery. With the help of our experts, you can budget your international move. Get your free quote today and see the Atlas difference.